Condado de Orange emite evacuación obligatoria para residentes de casas móviles
In the interest of public safety, Orange County Mayor Teresa Jacobs issued a mandatory evacuation notice to all residents living in mobile homes in Orange County. These structures are particularly high risk for storm-related damage and the order has been issued in an effort to preserve the safety of those residents. Upon notice to evacuate, residents are expected to make final preparations and plans to seek shelter prior to the onset of Hurricane Irma which is anticipated to affect Central Florida beginning Sunday morning.
At this time, Orange County Fire Rescue personnel are going door-to-door in various communities to deliver the evacuation notice. Personnel are encouraging residents to stay with family or make their way to shelters which will open at 9 a.m. Saturday. Residents can find information regarding what to bring and how to prepare for sheltering at ocfl.net.
Those affected with access to a safe location with family or friends are encouraged to relocate immediately. In the event that staying with loved ones is not feasible, Orange County recommends relocation to one of the below shelters:
Apopka High School 555 Martin St.Apopka, FL 32712General PopulationColonial High School 6100 Oleander Dr.Orlando, FL 32807General PopulationEast River High School 654 Columbia School Rd. Orlando, FL 32833General PopulationEdgewater High School 3100 Edgewater Dr. Orlando, FL 32804General PopulationMemorial Middle School 2220 29th St.Orlando, FL 32805General PopulationOdyssey Middle School 9290 Lee Vista Blvd.Orlando, FL 32829General PopulationWest Orange High School 1625 Beulah Rd.Winter Garden, FL 34787General PopulationBarnett Park Community Center 4801 W. Colonial Dr.Orlando, FL 32808General Population * Pet FriendlyBithlo Community Center 18501 Washington Ave.Orlando, FL 32820General Population *Pet Friendly
Residents with special medical needs who require transportation assistance to a shelter can contact 311 (or 407-836-3111) for additional information and support.
Evacuees should bring emergency supply kits containing water, important paperwork and medications. For pet owners in affected areas, pet-friendly evacuation shelters are available. Those utilizing this option are encouraged to bring supplies for their pets, including food, necessary medications, vaccination records and a carrier/crate. Visit www.ocfl.net/irma for more information.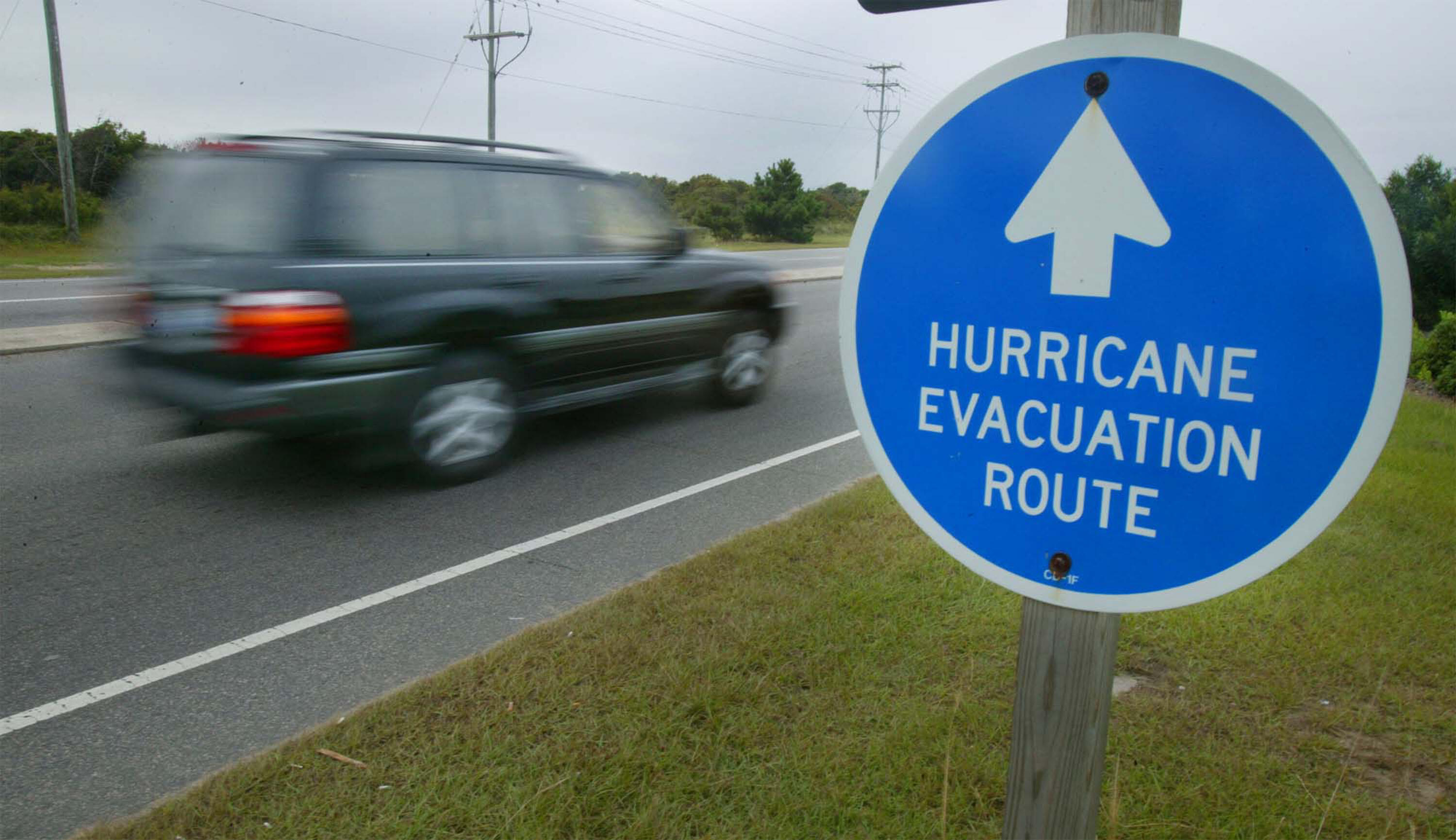 Hurricane Evacuation Rouge Sign Getty Images